Executive Chef - Impeccable Service and Housekeeping

        Galley/ Kitchen Design     Personal Training/ Sports Nutrition

​Five Star Luxury Service

Fitness and Sports Nutrition

Patrick has been a Certified ISSA Personal Trainer and Sports Nutritionist Since 2000 and has been a fitness enthusiast for the past 35 years. Olja has been studying the field of body building/ body sculpting for the past five years, specializing in the women's physic.  They are extremely passionate about the world of fitness and enjoy pushing their body to the the limit. Let their expertise help you navigate through the seemingly complex universe of fitness, nutrition, and diet... creating and sculpting the body that you desire through exercise while creating healthy eating patterns that are custom fit for you and your body. No magic potions... just an honest plan, hard work, real and lasting results.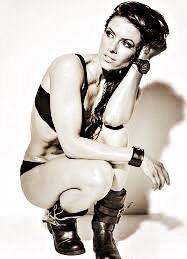 Fix Your Diet: Understanding Proteins, Carbs, and Fats

"To eat is a necessity, but to eat intelligently is an art."

                               ― François de La Rochefoucauld

The biggest problem with your body transformation goals start—and end—with your diet. Yes, exercise is also extremely important. And even the best diet won't offset a lack of physical activity.

If the engine is broken, it doesn't matter what type of fuel you add to the machine. 

But if the fuel is terrible, your body still won't function the way you want.

Between fears of high protein diets, high fat diets, and really any type of carbohydrate, eating has become an over-complicated mess that creates more stress than needed.

It's time to change that mindset while simultaneously changing the way your body looks.

Diet

Noun / di·et /

The kinds of food that a person, animal, or community habitually eats.

Reduces Cholesterol 

Sleep Better 

Improves Self 

Reduces Blood Pressure 

Decreases Back Pain

Reduces Risk of Injury

Prevents Certain Cancers

Increases Metabolic Rate 

Increases Range of Motion 

Increases Functional Strength

​Increases Insulin Sensitivity 

Improves Sex Drive 

Lose the Hidden Fat 

Exercise Prolongs Life

Improves Balance and Coordination

Reduces Anxiety and Depression

Gastrointestinal Tract Benefits

Weight Control

Improves Fat Utilization

Strengthens Immune System

Strengthens Your Bones

Improves Focus

Reduces Aches & Pains

Reduces Risk of  Heart Disease

Improves Energy Levels

Prevents Alzheimer's

Yacht Admin: World Circumnavigation     Incomparable and Meticulous Service since 1996